Do You Dream of Becoming a Public Speaker But Aren't Sure How to Get Started?
Perhaps You're Shy or Introverted, or Have a Fear of Public Speaking, or Simply Don't Know What You'd Talk About…
None of That Matters.
I Can Teach You Everything You Need to Know So That You Can Become a Confident, Sought After Public Speaker in the Next 7 Days!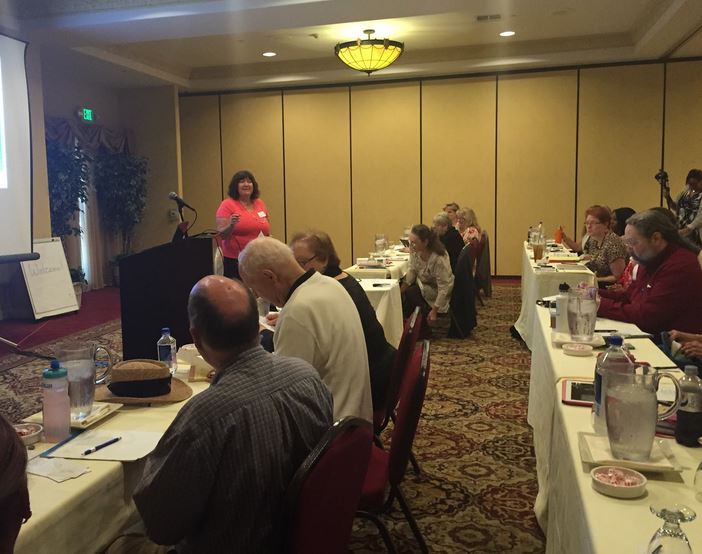 I'm Connie Ragen Green, a former classroom teacher and real estate broker/residential appraiser who left it all behind to start my online business as an entrepreneur in 2006. Within eighteen months I had replaced my current income and my life was changing in miraculous ways.  Public speaking has been a huge part of my journey and I want to help you to do the same thing in a way that serves you well. Once I begin to share my strategies and methods with you everything will come into focus and you'll be able to share your message with the world.

Introducing: How to Become a Public Speaker 7 Day eCourse
Every few days you will receive a new lesson in the eCourse I have carefully crafted for you. I'm focusing specifically on public speaker for you if you are new to this world.My goal is to share some simple yet effective training and insights into how you can achieve all of your goals and dreams by speaking to audiences in person and virtually. Much of what I will include is based on my own life experience. This will serve to move you forward with focus and clarity that is intended to improve and enhance your personal and professional life.
In the photo above I am hosting one of my "Weekend Entrepreneur" conferences. People come from all over the world to learn, connect, and prosper as online entrepreneurs. Sometimes I have to pinch myself to make sure I really am speaking for several hours a day during this three day event. It's become so comfortable and natural to me I actually look forward to speaking at my own and other people's events and begin to get excited weeks in advance.
Right now people have switched to virtual events because of the pandemic. During the 7 Day eCourse on How to Become a Public Speaker you will learn the strategies around this type of speaking as well.
Are You Ready to Get Started with Public Speaking?
Type in your name and primary email address on the right and you will officially be an active participant in the 7 Day eCourse. Once you confirm your email address the first message will magically appear in your inbox. I want to get to know you better during our time together and to guide you to have more free time, massive productivity, increased income, and a "reinvention" of your daily life and business by becoming a public speaker and adding speaking to what you do to grow your business. Let's do this…together!  
Be Sure to Pick Up Your Copy of the Book I Have Co-Authored with Ellen Finkelstein!
What Others Are Saying…
Connie Ragen Green helped me to change my life during 2017. In fact, my wife and son claim I am an entirely different person now and that our time together is filled with love, joy, and prosperity. Thank you, Connie for sharing your gifts with me so that I can continue to move closer to the lifestyle that suits my personality, designed by me, and that makes such a difference each day. ~ Malcom Hunter

.
I was at a crossroads in my life when I met Connie at a conference for authors during 2019. The last thing I wanted was another job and my relationships were suffering because I was worried and unhappy much of the time. Connie worked with me and showed me how to change my vision and focus for my life and how to bring everything into perspective. I can't believe what a difference she has made for my life. My future is bright and I'm happier than I've been in decades. And I have my own business, so I'm the boss! ~ Caroline Nelson